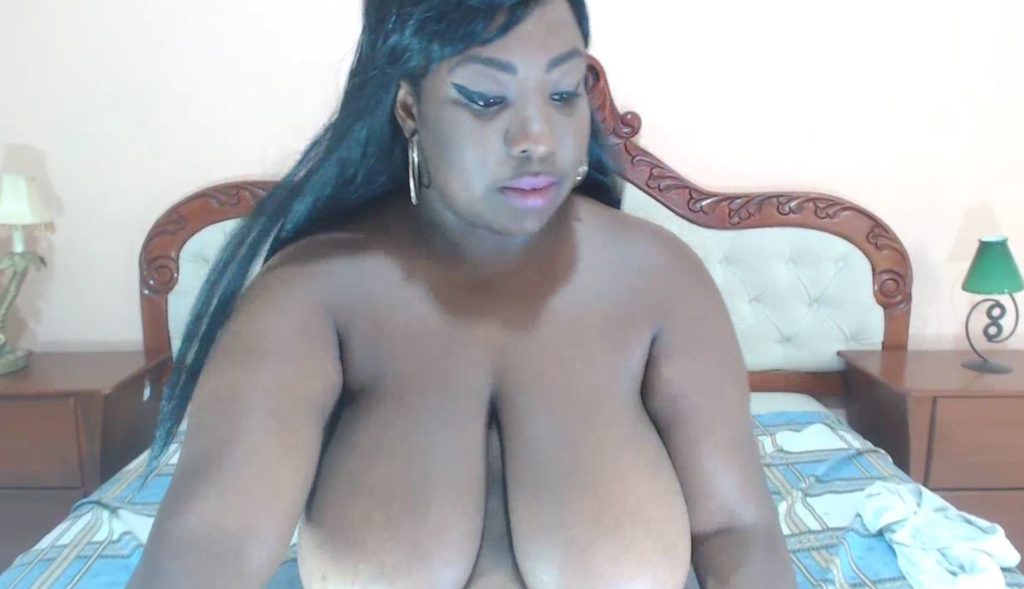 Our cam performers are often sexperts, and we've come to appreciate asking them questions sent in by our members. CuteHugeTits is joining us today to answer some pressing questions on the mind of our members.
One common question we get from men is how to last longer in bed. Often men have trouble gaining stamina, but we specifically get questions from men who used to have incredible stamina, but are now cumming too quickly. CuteHugeTits has some great advice on that.
Have you stopped jacking off? That can increase sensitivity. Dicks (& Pussies) learn to cum by being trained. Every person has their "spot" that does it for them. Quickly. That spot can change and move around if one gets accustomed to having to orgasm from a specific stimulation. The first time a guy uses a Hitachi on his cock may be difficult to 'get there'. After practice, it's easy to arrive quickly. So, with that in mind… Just think about baseball!
Seriously though, if you've changed habits and intercourse is your only means of getting off then that is going to be your spot. Switching things up, masturbation, masturbation with climax control, cock ring (favorite) and more lube (less friction) are all things that can lengthen intercourse without much thought. Also just inserting the head can decrease the amount of cock that is stimulated. And, a woman's g-spot is only an inch or two inside anyway, she'll love the poking.
Which brings us to the next method, using your brain. Yes, girls, guys do think about sports sometimes during sex. Right around that time that he's throbbing hard, slowing down and then gets just a little softer and starts picking up a little speed again. He was probably thinking about pre-season football. Focusing on something non sexual or semi complicated (your calendar for the week) will force your body to not be so in tune with the sexual input going on and you'll stay further away from climax.
Yet, this isn't very romantic. Of course staying in the mood is preferred rather then being off in space thinking about doing laundry. So, an appropriate option is to talk to your partner. Doesn't have to be about stuff. It could be about what you're doing at the moment. Sex. Talk about that. Talk about what you feel hanging on the edge of orgasm and the desire to not bust yet. That conversation will not only break tension but also get the man out of his "I'm gonna burst" head and more into the joint experience.
And from what I hear, women like communication. Just a rumor.
The last and most rewarding yet also most difficult to master is the continuous/multi/kama sutra method of maintaining. Not sure what to call it. But, you can strengthen your pelvic floor (kegal muscle) enough to stop ejaculation. That same muscle that pulsates when a guy orgasms. By flexing that (and stopping motion) at the height of an orgasm about to go on auto-pilot and holding as strong as possible it is possible to have what I call a half or mini orgasm. Some adrenaline rush is there but not the full thing. Some cum may come out but not all of it and the best part, you're not done, still hard and still have that big orgasm coming. This is different then getting close and stopping. This is over the cliff, free falling a bit. Then grabbing the rope to stop. This strong male kegal can also be used before the edge to keep things lasting. The concentration to pump away while holding a kegal may be enough to curb the approach to the edge but it can also tire a dick out allowing it to be a little more relaxed and not want to worry about orgasm as much.
Control of these skills can allow one to keep slamming away easily fighting off orgasm without stopping. Careful though, sometimes if done for too long a dick can "go numb" and become difficult to get off cause, well, it's been used like a club for the past hour and desensitized.